Whales & You (Oahu Whale Watching)
Every year, around 10k humpback whales migration from Alaska to Hawaii!
5-Star Whale Waching Cruise in Waikiki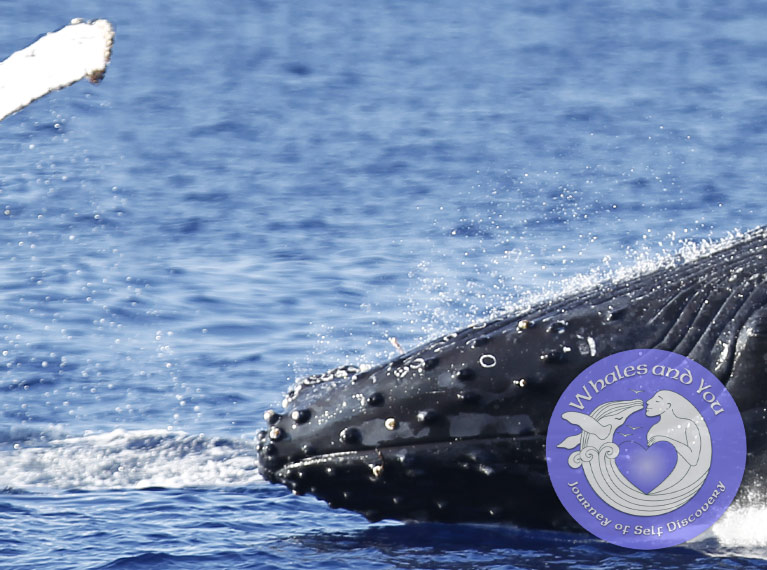 Incredible Waikiki Coast Views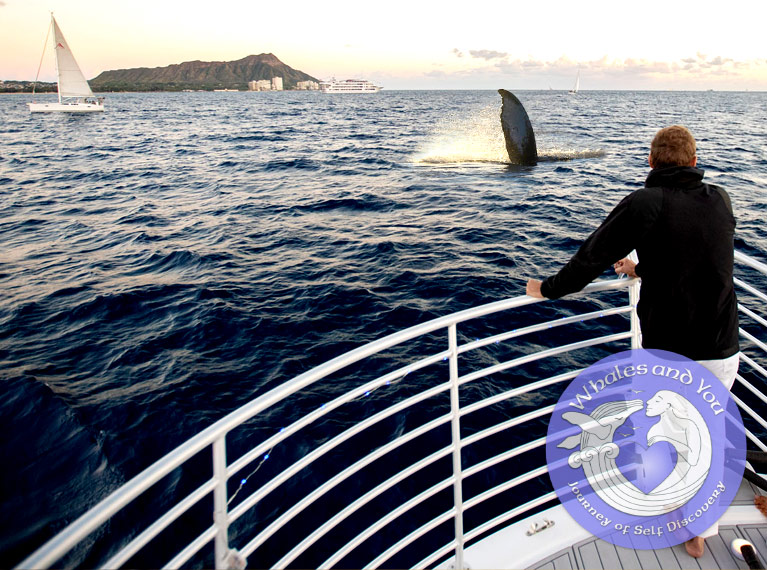 Coffee and Hawaiian Liliha Bakery Donuts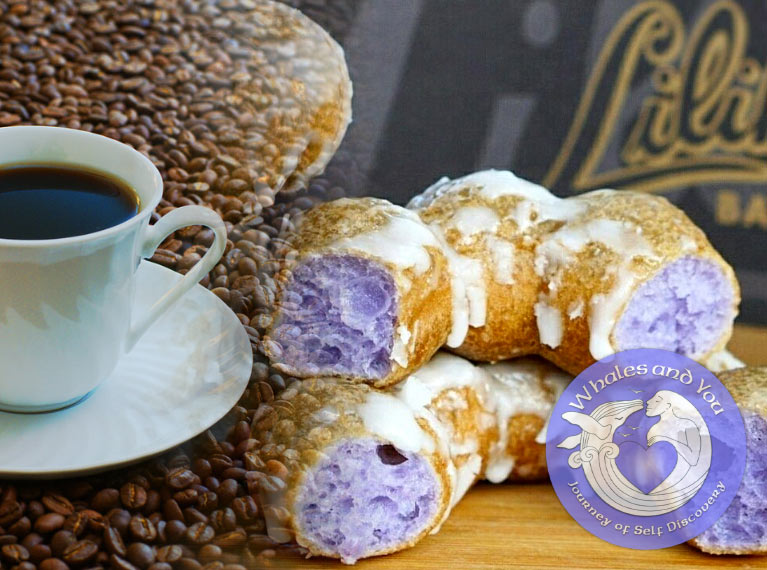 Get a Sunrise start to the day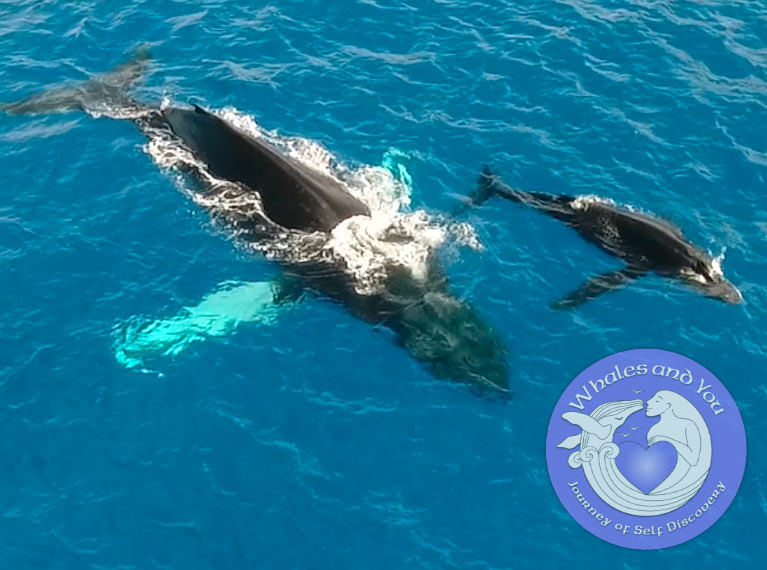 Around 10k humpback whales migration to Hawaii each year!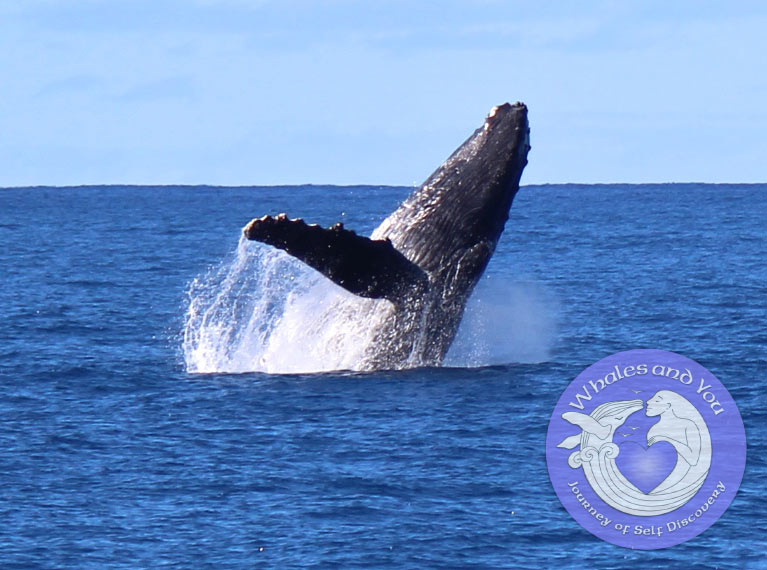 If the whales are close enough, will drop an underwater microphone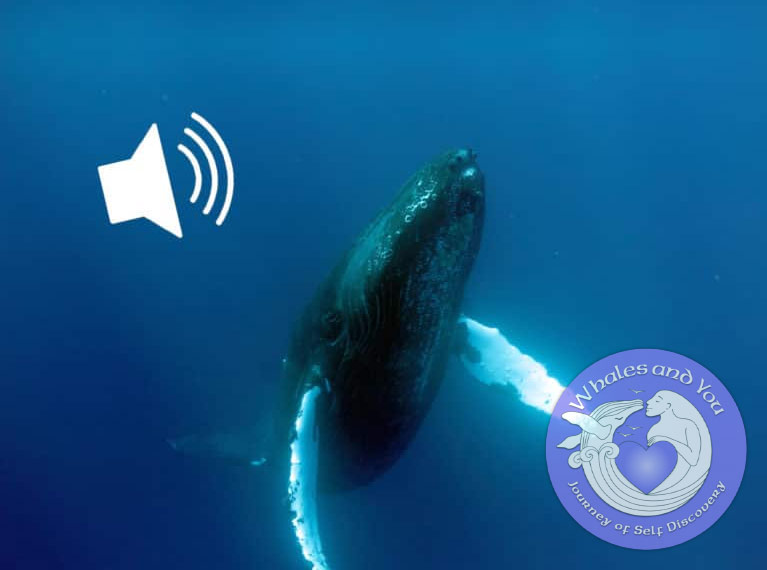 Beautiful Diamond head views from the Boat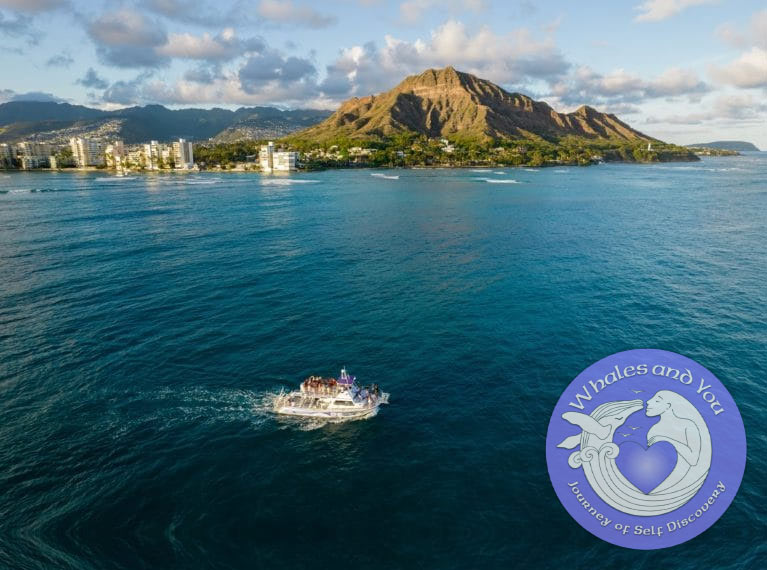 Double-decker boat with wrap-around bow seating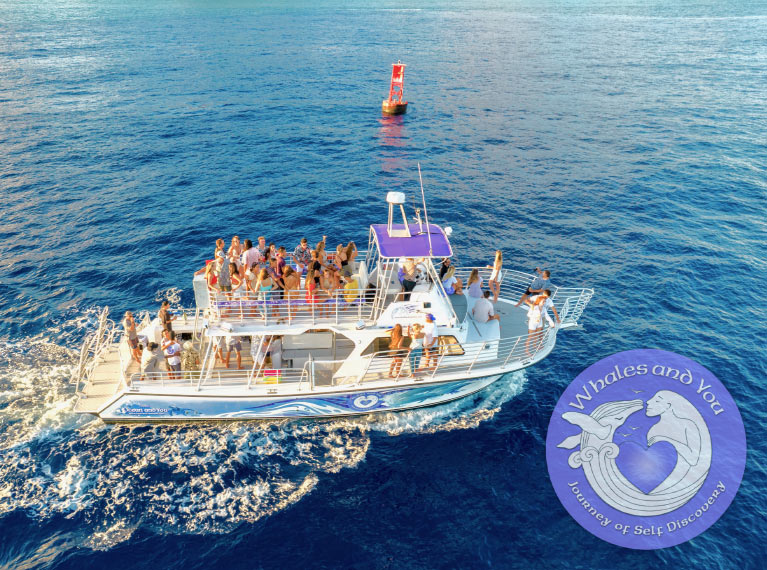 Whale season lasts December to End of March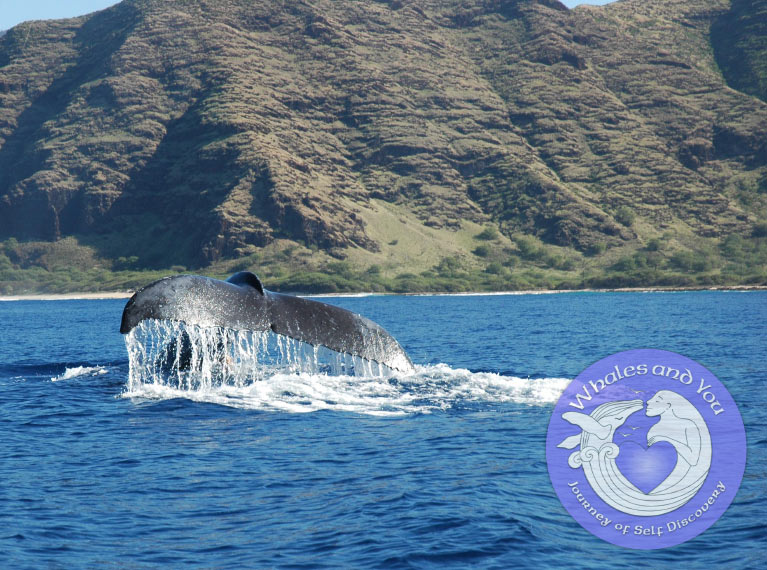 Hula and Hawaii Entertainment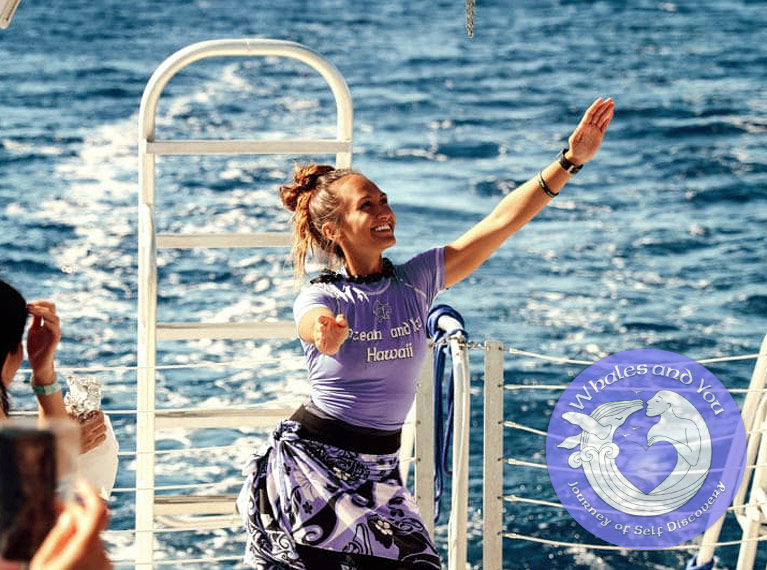 "A Hui Ho"! Until We Meet Again!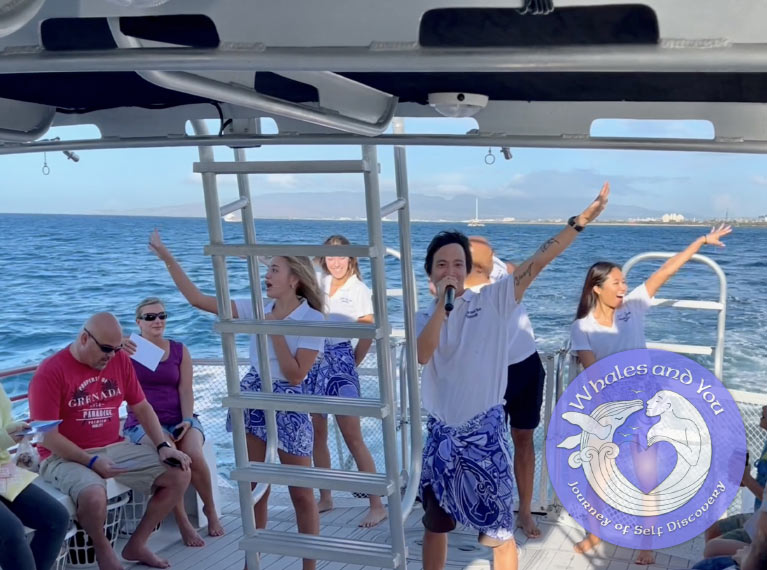 Overview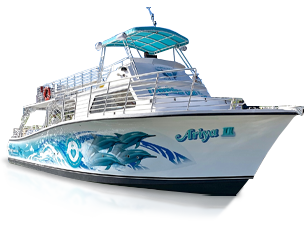 Experience the majesty of wild humpback whales and a variety of other sea creatures in their natural habitat along Oahu's picturesque Gold Coast. Unwind on our recently renovated double-decker boat featuring wrap-around bow seating, allowing for comfortable viewing in between whale sightings.
Highlights:
Hawaiian Donuts and Coffee or Juices
2-Hours of Searching for Whales in Comfort
Commentary written by qualified naturalist
Take in the beauty of Diamond Head and the Waikiki coastline
Keep your eyes out for wild spinner dolphins, sea turltes and whales
Listen as the microphone broadcasts whale songs over our sound system!
Bar Service Onboard. Adult beverages are available to purchase at $5 & $10
Enjoy authentic Hawaiian cultural performances like a chant and hula dance
Activity Duration:
2.5 Hours
Upgrade Options:
No upgrades available
Tour Schedule

6:30 - 6:45 AM
Arrive at Kewalo Boat Harbor
6:45 AM
Donuts and Coffee
7:00 AM
Board the Ariya II
7:15 AM
"E Ho Mai" Ceremony
7:30 - 8:00 AM
Watch Humpback Whales in the Wild!
Listen to Whale Songs
8:30 AM
Whale Information
8:45 AM
Hula Entertainment
9:00 AM
"A Hui Ho"! Until We Meet Again!
Videos
Whales and You w/ Donuts & Coffee too!
Description
Join us at the Kewalo Boat Harbor, located near Ala Moana Beach Park, where you can board our luxurious new vessel, the Ariya II. With two decks, mood lighting, surround sound, and a Titanic-inspired bow, you're in for a treat. Plus, there's even a bathroom on board!
Our crew, who love our delicious Poi Donuts, will welcome you on board and provide safety instructions before we begin our journey.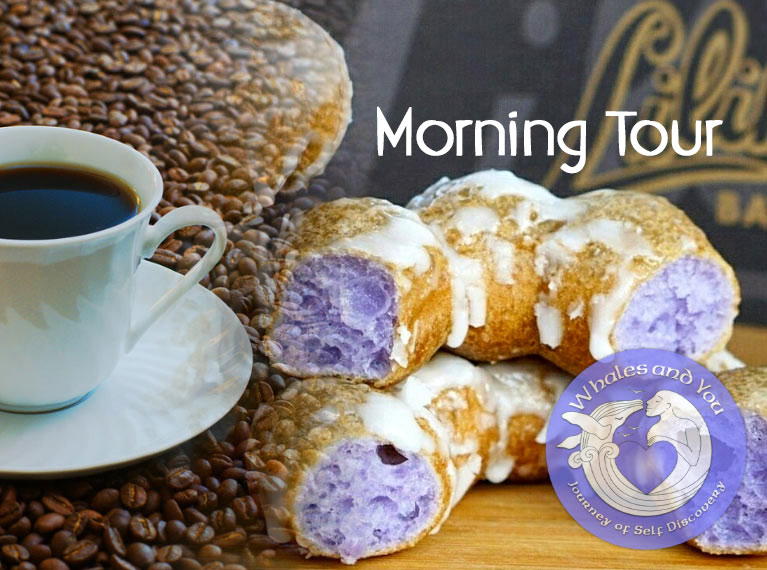 We'll kick off our trip by reciting a Hawaiian chant to ensure a safe and bountiful whale-watching experience. Then, we'll offer complimentary coffee, juice, and mouth-watering Hawaiian Liliha Bakery Donuts for your enjoyment. As we cruise around the iconic Diamond Head monument, keep your eyes peeled for humpback whales' tails, fins, and water spouts.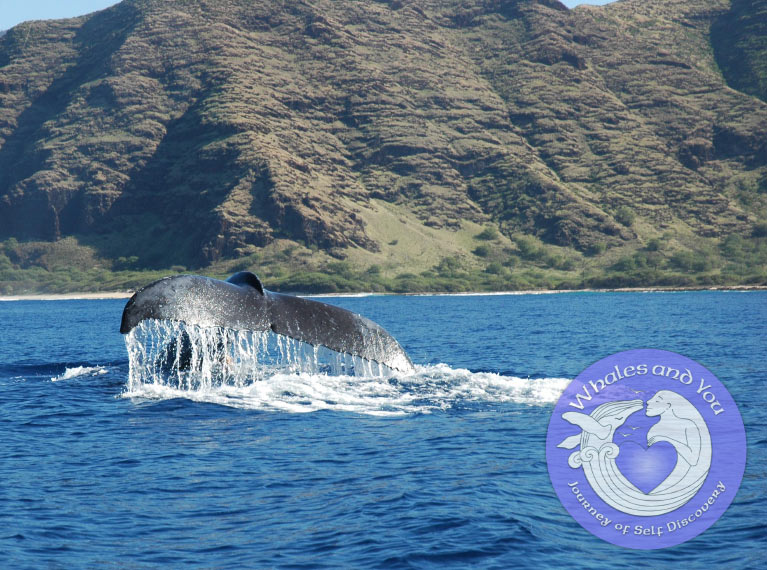 When we encounter these majestic creatures, our crew will share information about local sea life and fascinating facts about humpback whales. If the whales are close enough, we'll even drop in our special underwater hydrophone microphone, which will broadcast whale songs through our state-of-the-art sound system.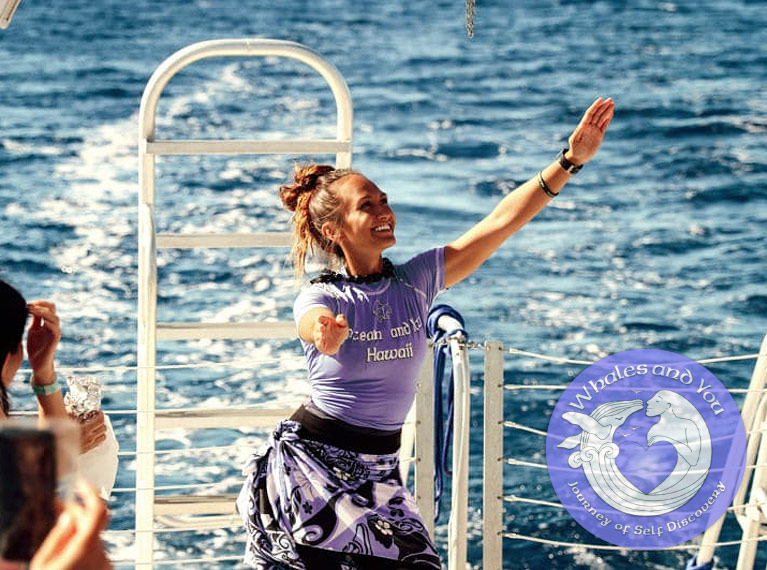 As our adventure comes to an end, sit back, relax, and enjoy our crew's Hula Show. We'll dance together to spread Aloha and express our gratitude for this incredible experience. Don't forget to check us out on social media and reminisce about all the dolphins and sea creatures you met on our exciting ocean journey.
"A Hui Ho"! Until We Meet Again!
Know before you book:
Long-sleeve Jacket or sweat Shirt (Winter Time)
Canned alcoholic beer, wine, seltzers and non-alcoholic soft drinks for $5/each.
Sales tax may apply to all optional purchases.