Nature & You (Waimea Waterfall Swim)
Waimea Waterfall Swim with Breakfast, Lunch & Dole Plantation!
Waimea Waterfall Swim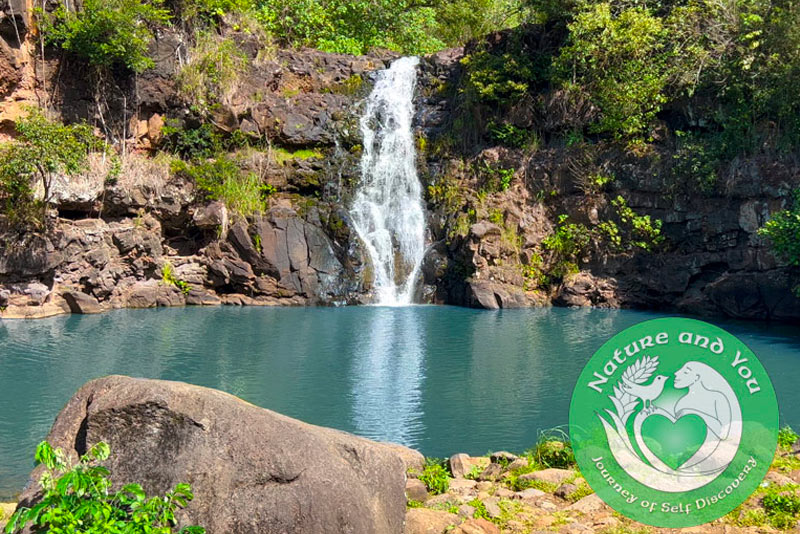 Coffee & Breakfast at Greenworld Farms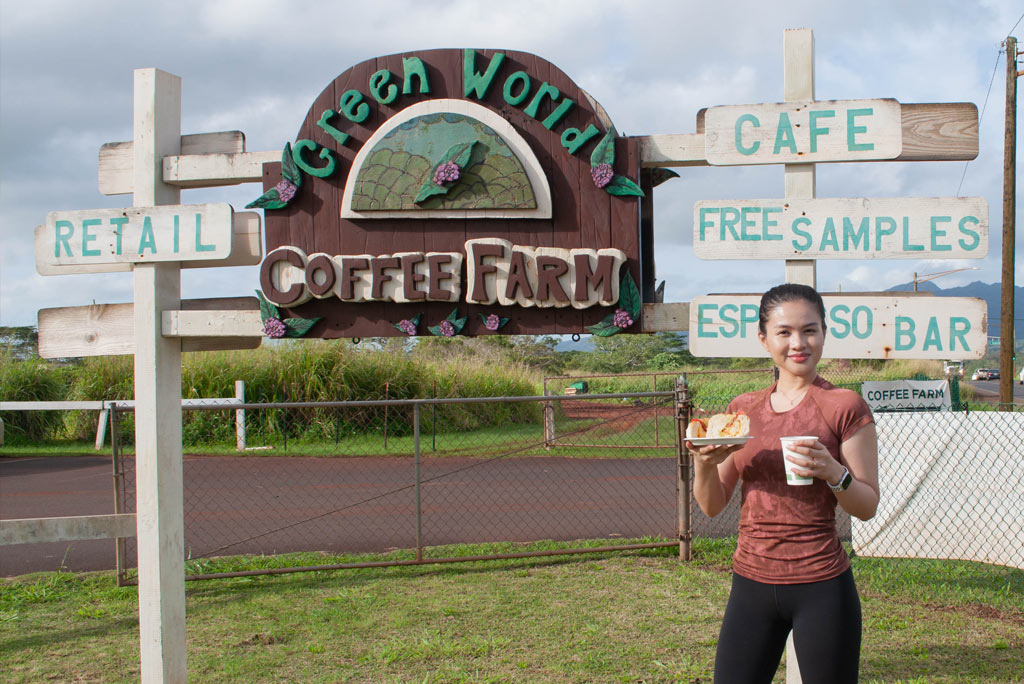 Swim in an actual waterfall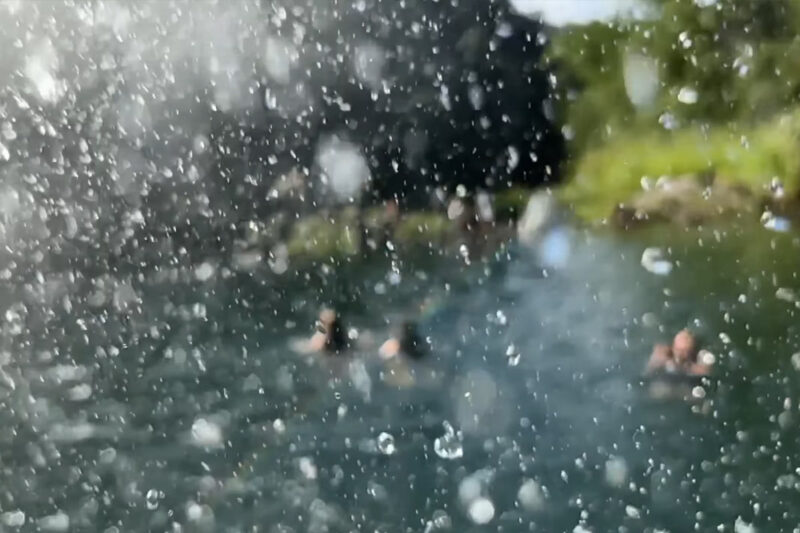 Safe Storage and Shop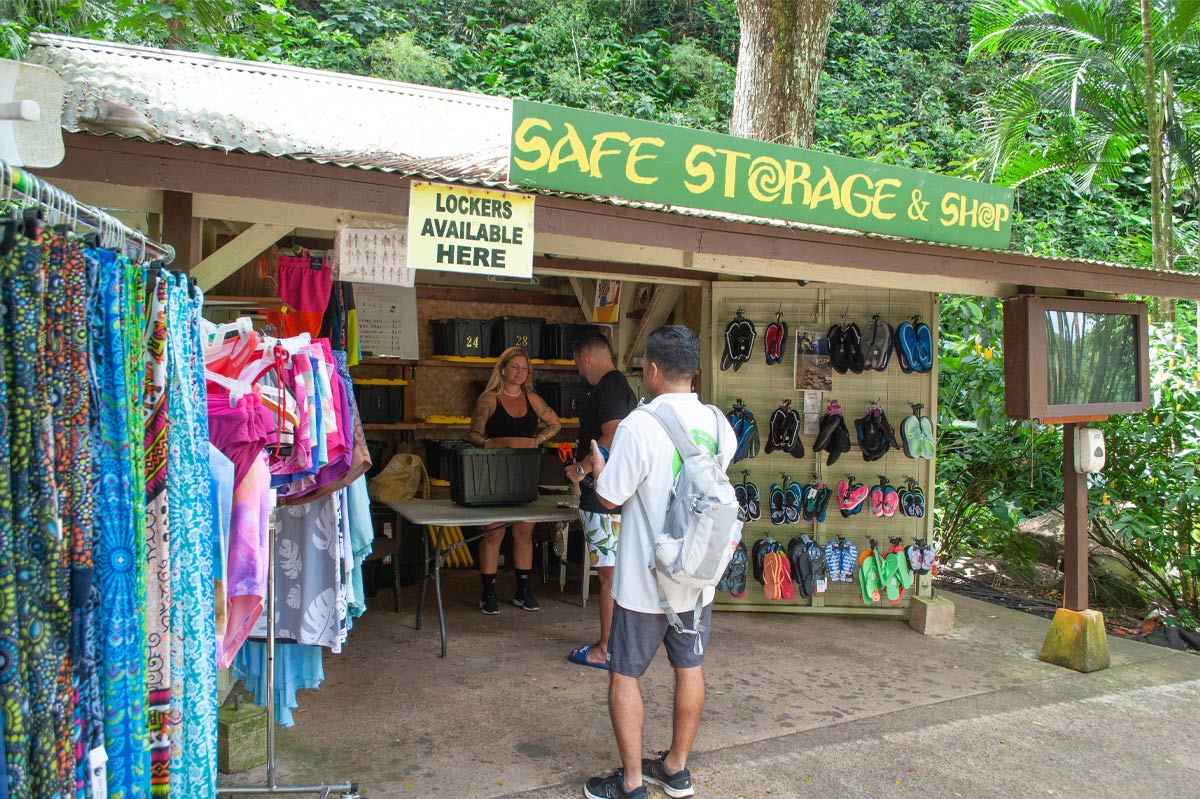 Explore Waimea Valleys 52 themed gardens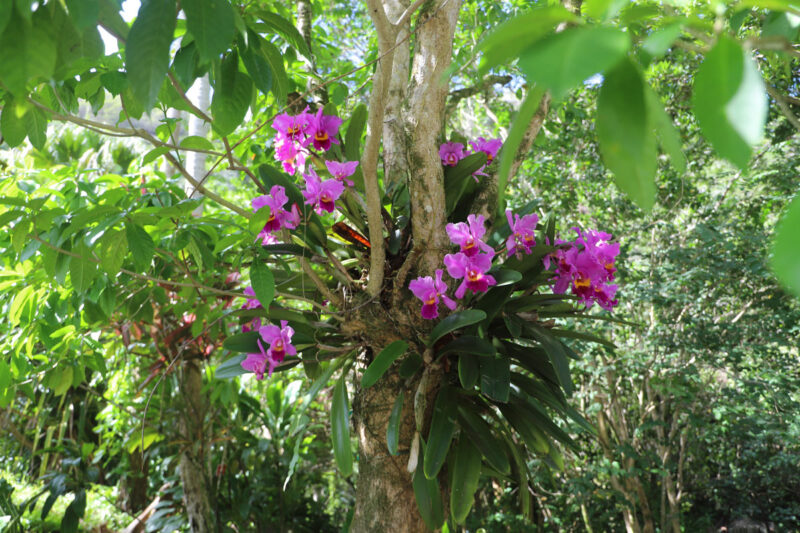 5,000 documented types of tropical plants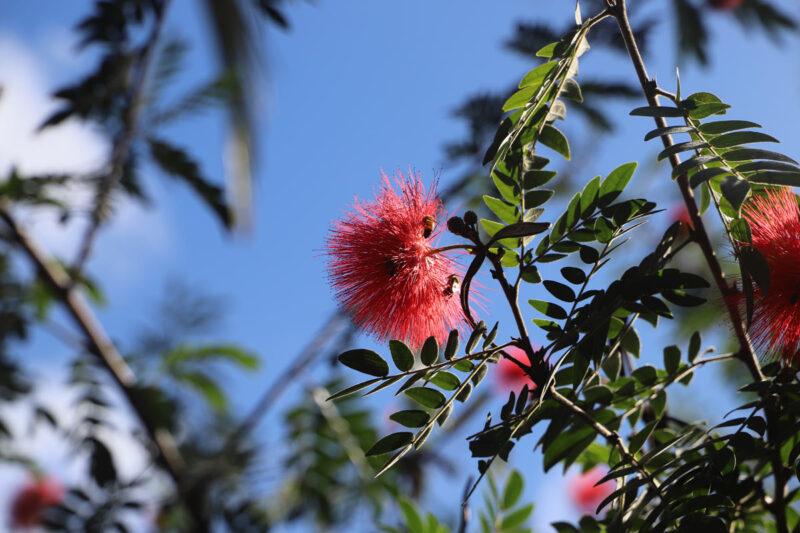 Chicken Caesar, Veggie, or Grilled Shrimp Wrap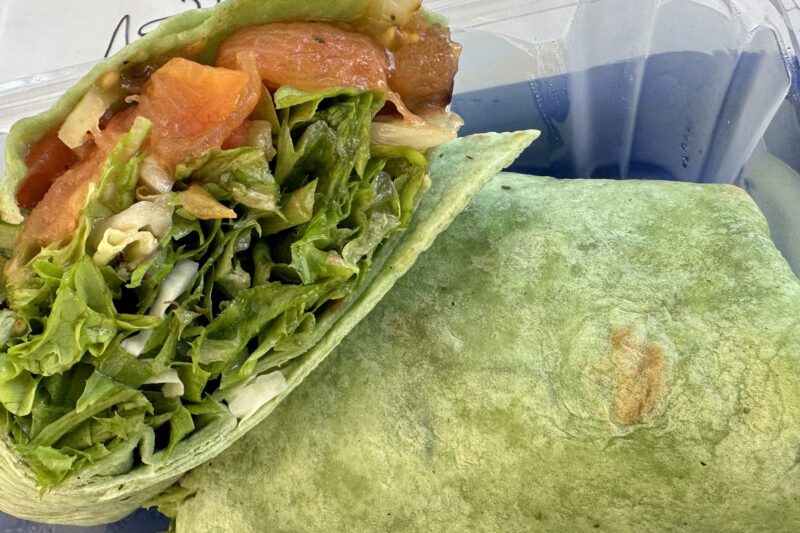 Picnic Style lunch area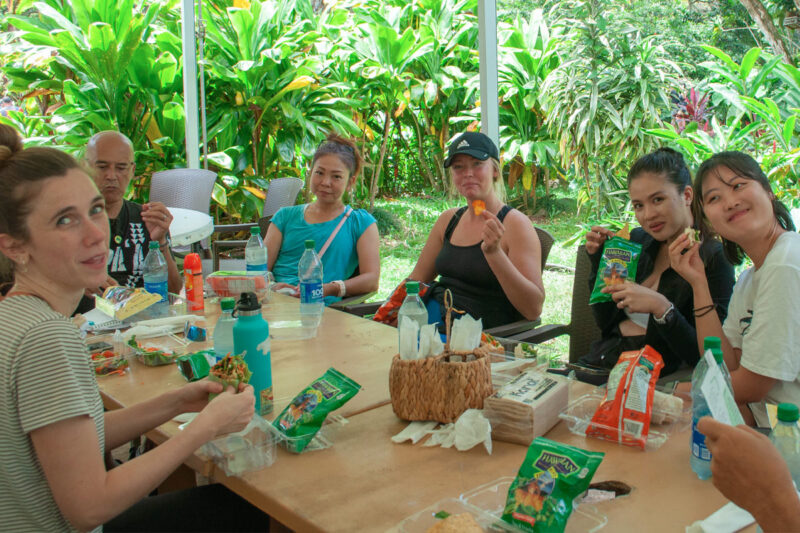 Waimea Botanical Garden
Keep an eye out for the Hawaiian Hale (Houses)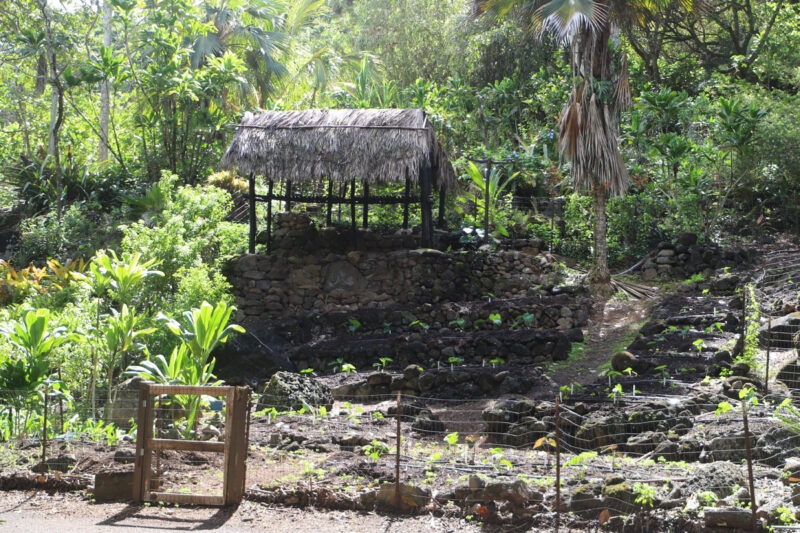 Aerial View of Waterfall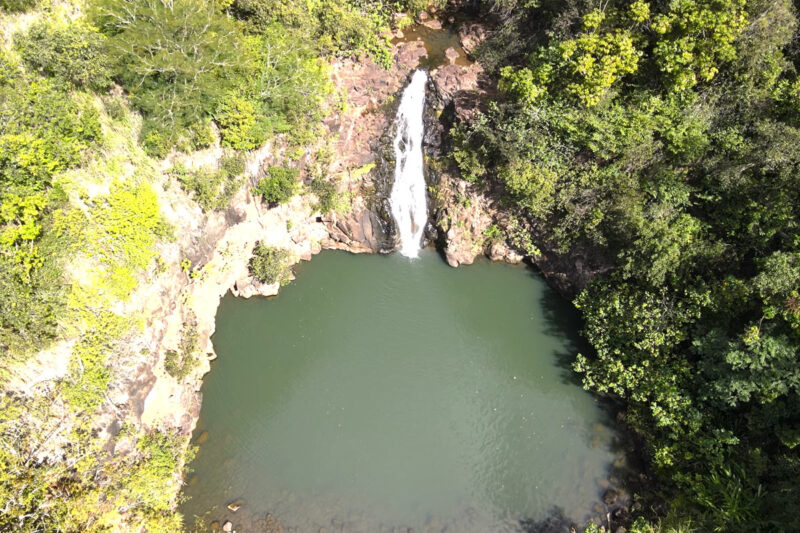 Hookipa Cultural Certificate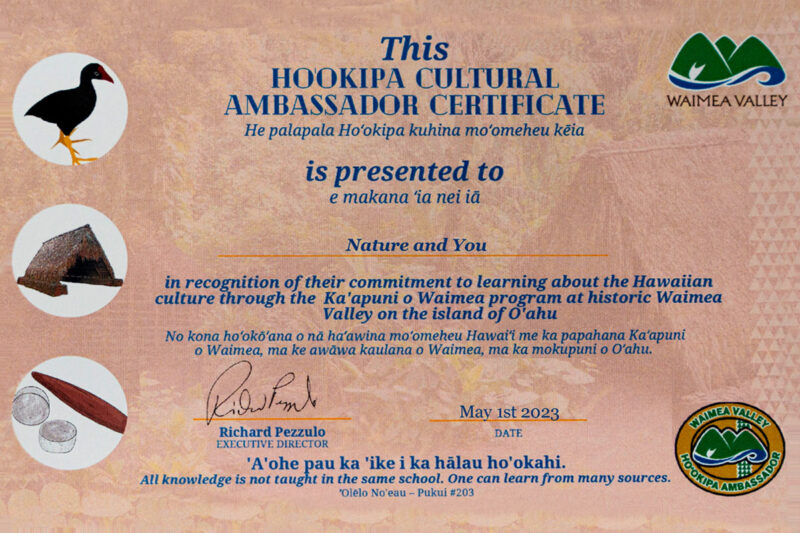 Delicious No-Host Dole Whip Ice Cream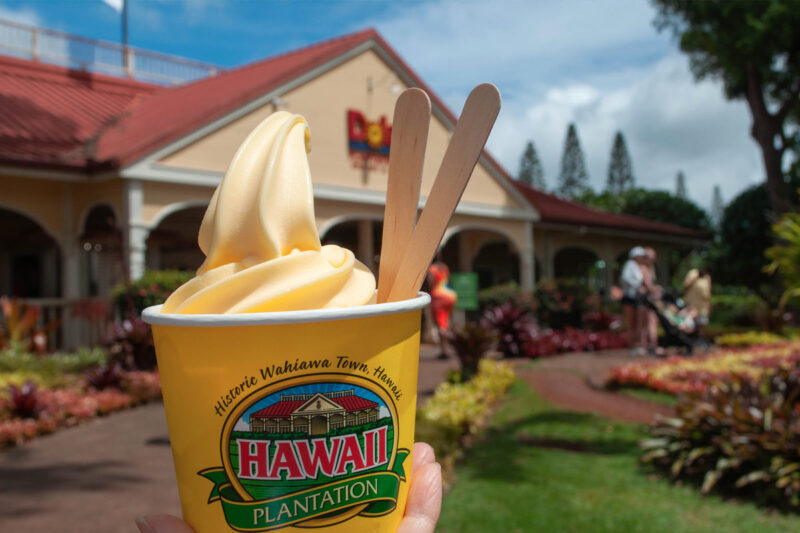 Dole Plantation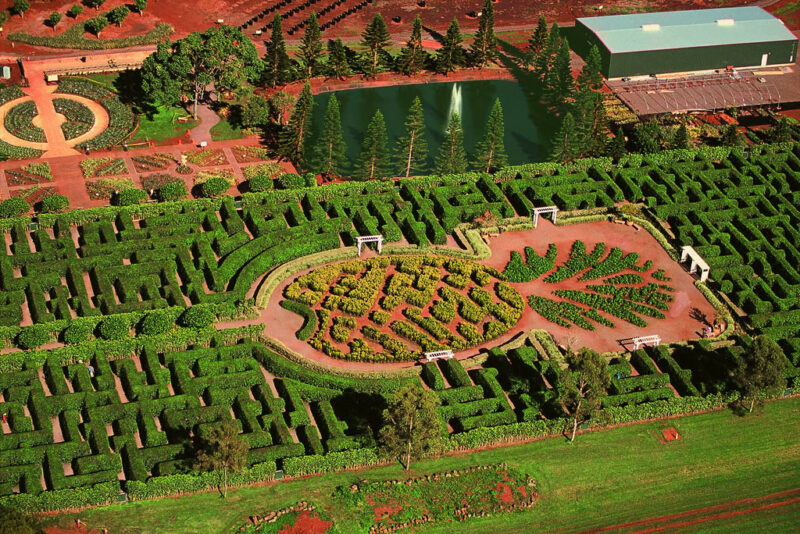 Overview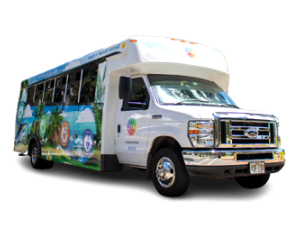 Waimea Valley is a stunning destination that's deeply rooted in Hawaiian history and culture. For many generations, it has been a sacred site that honors Hawaiian spirituality and traditions. As the only traditional Hawaiian land division that's still intact in Oahu, Waimea Valley covers a vast area from the breathtaking mountains to the sparkling ocean.
Highlights:
Get picked up and dropped off in Waikiki
Indulge in a delectable breakfast at Greenworld Coffee Farm
Guided hiking tour in Waimea Valley, and enjoy a refreshing swim by the waterfall
Take in the scenic beauty of Waimea Valley
Discover Hawaiian culture and learn about the botanical history of the area
Savor a healthy picnic-style lunch at Waimea Valley
Visit Dole Plantation and purchase their famous Dole whip
Activity Duration:
8 Hours
Upgrade Options:
No upgrades available
Tour Schedule
6:15-6:45 AM
Hotel Pick-Up
7:45 AM
Arrive at Greenworld Coffee Farm
8:45 AM
Arrive at Waimea Valley Trail Head
9:10 AM
Swimming in the Waterfall
9:45 AM
Botanical Garden
Traditional Hale with Activities
11:45 AM
Lunch at Waimea Valley
1:00 PM
Arrive at Dole Plantation
2:30 PM
A Hui Hou! Until we meet again
Videos
Waimea Valley Waterfall Tour
Description
Please be ready with comfortable clothing and shoes suitable for hiking and swimming at one of our 8 pick-up locations in Waikiki. Don't forget to bring or wear your swimsuit to jump into the waterfall!
Kickstart your day with a delicious breakfast and coffee from Greenworld Coffee Farm, a local favorite cafe in Hawaii! Choose from Tomato Pesto Roll or Cheese, Ham and Egg Croissant to fuel up before the hike!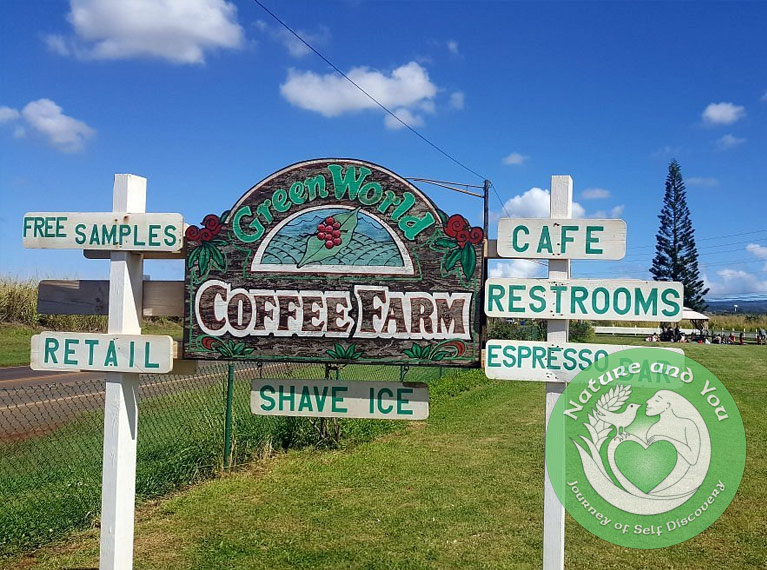 Join us on a guided hike through the Waimea Valley Trail and immerse yourself in the diverse landscapes of forests, gardens, and streams. Enjoy the stunning views of waterfalls, Hawaiian plants, and historical sites on this 1.5-mile-long trail.
Explore Waimea Valley's 52 themed gardens and discover over 5,000 types of tropical and subtropical plants, including the largest collection of endangered Hawaiian plants. Admire the Hawaiian Hale (Houses) constructed from natural materials such as wood, grass, and coconut-fiber cordage, adding an authentic touch to your journey.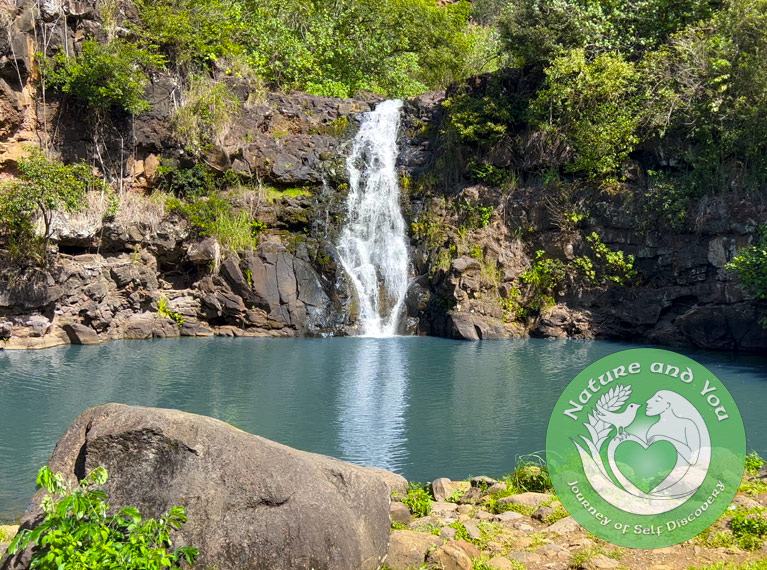 Take a refreshing dip in the pristine waters of Waimea Valley, surrounded by lush vegetation, and enjoy a life vest for your safety. A changing station is available near the waterfall for you to change your swimsuit.
Enjoy a healthy and delicious lunch picnic with a variety of options to choose from, including the Chicken Caesar Wrap, Veggie Wrap, and Grilled Shrimp Wrap.
Discover the rich history of pineapple cultivation in Hawaii at the Dole Plantation and indulge in pineapple-themed souvenirs and treats.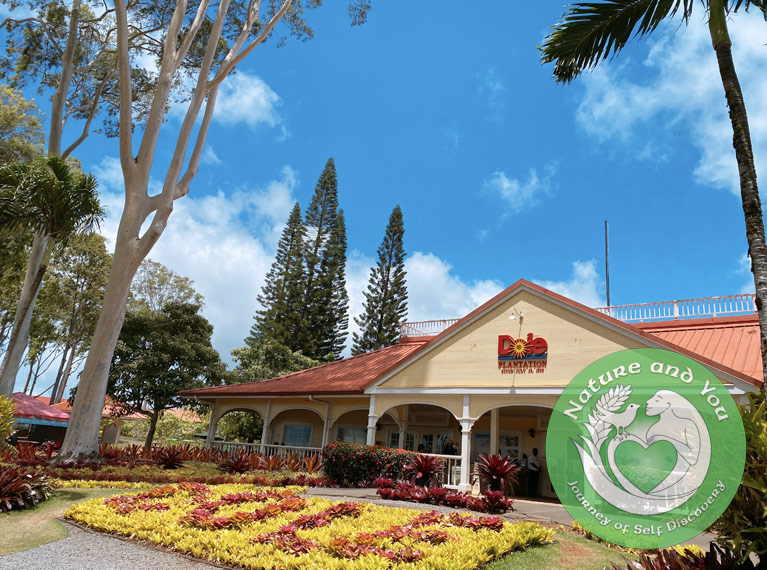 We invite you to join us on this Waimea Waterfall Hiking Tour and experience the beauty of Hawaii with Nature and You.
Know before you book:
Tour schedule is subject to change due to unexpected weather, traffic or other various circumstances
We may view certain locations from the bus rather than stopping depending on tour conditions and guest preferences
Minimum bookings of 4 guests per tour needed. If the minimum is not met, the tour is subject to be re-scheduled or refunded