Island & You (5-Star Oahu Circle Island w/ Turtle)
The ultimate 5-star Circle Island with beached Sea Turtles & Shrimp Plates.
Island and You 5-Star Tour
Breakfast with Leonards Malasadas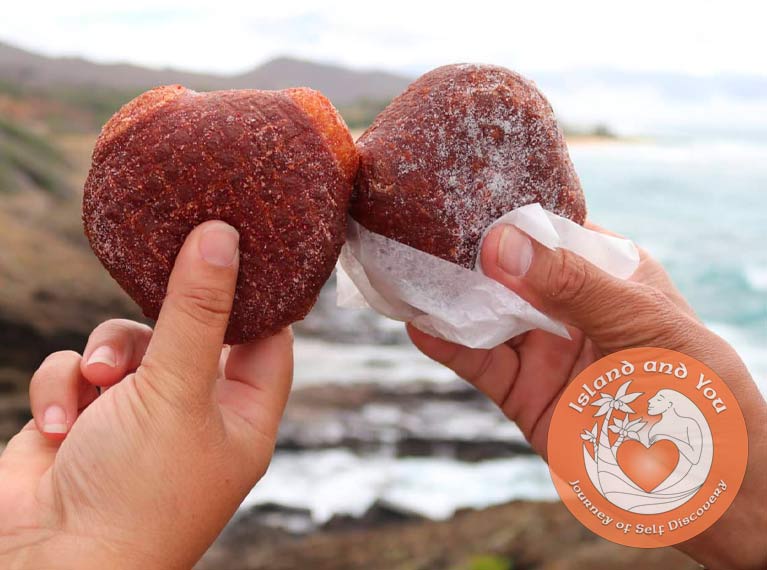 Famous Giovanni's Shrimp Plate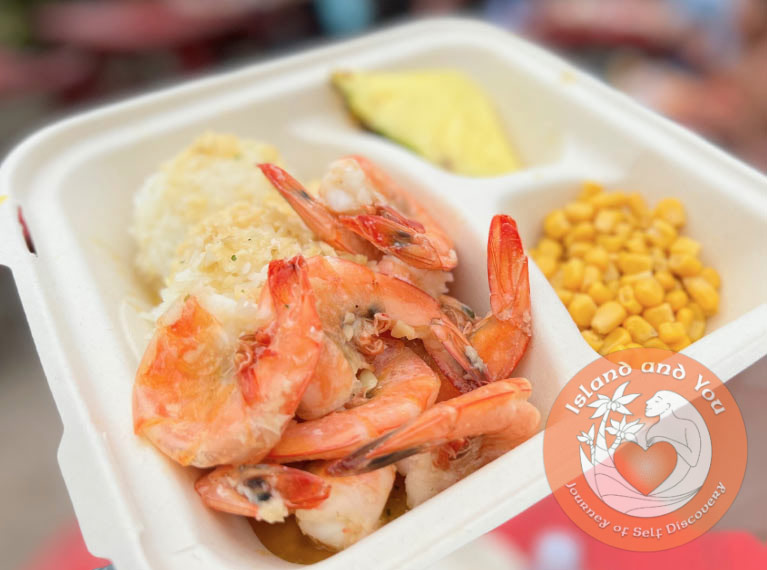 Chinamans Hat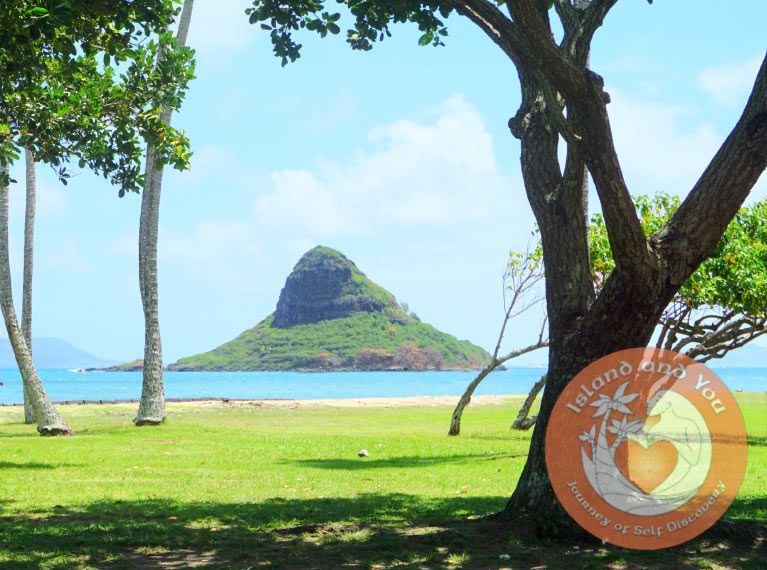 5-Star Transportation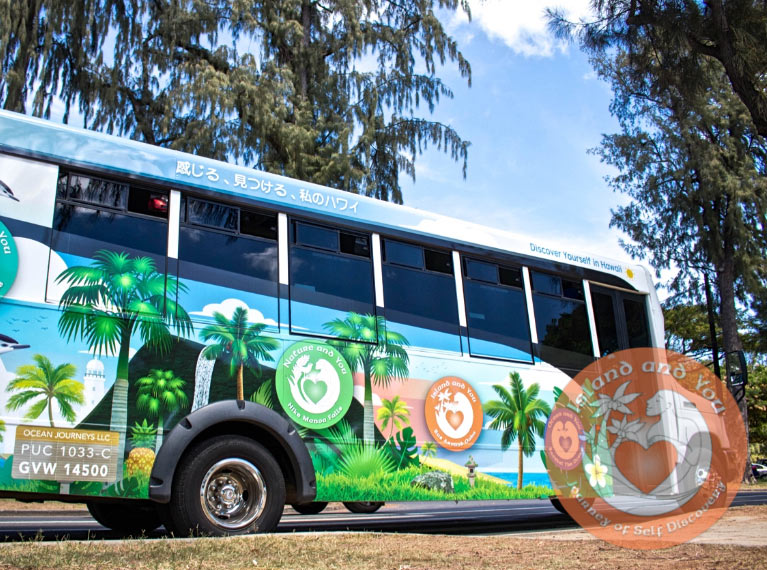 Macadamia Nuts Farm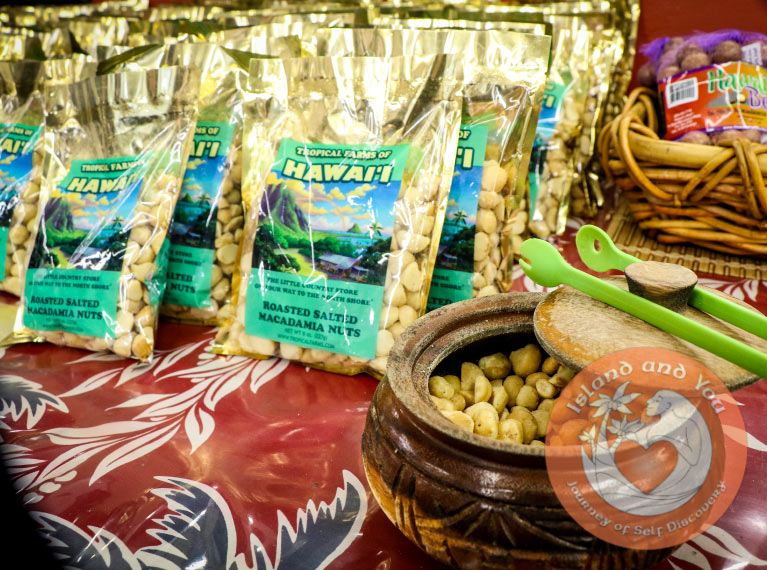 Kahuku Land Farm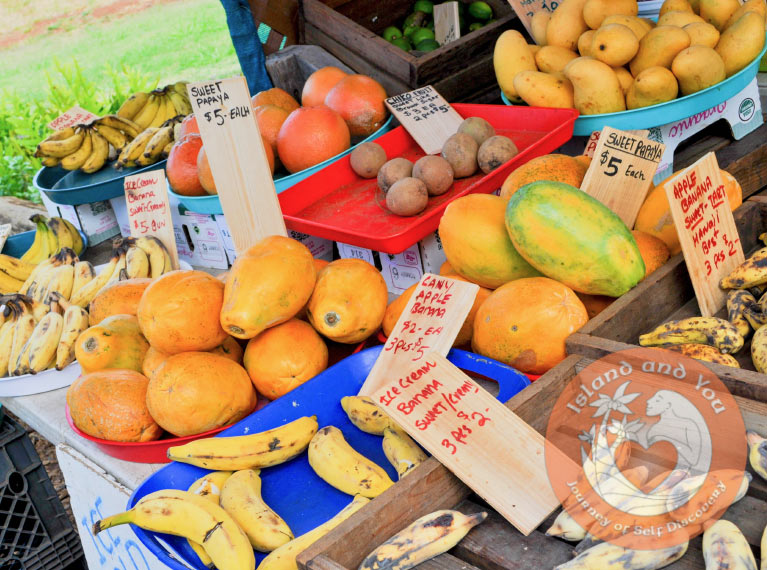 Halona Blowhole Lookout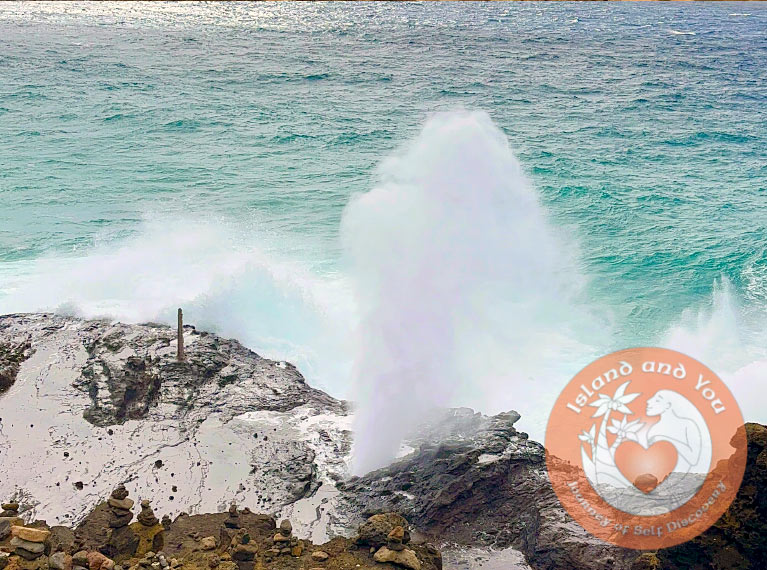 Pass by Kukaniloko Birth Stones
Hawaiian island Cafe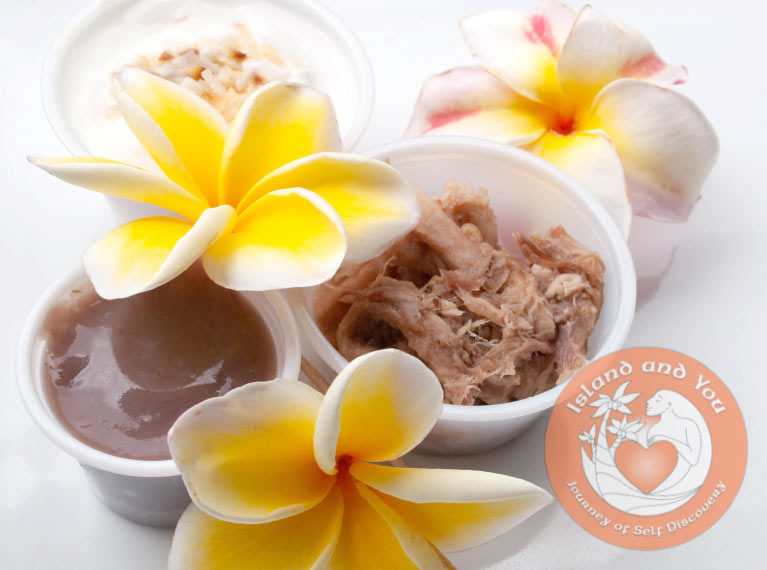 Treasures and You Hawaiian Gift Shop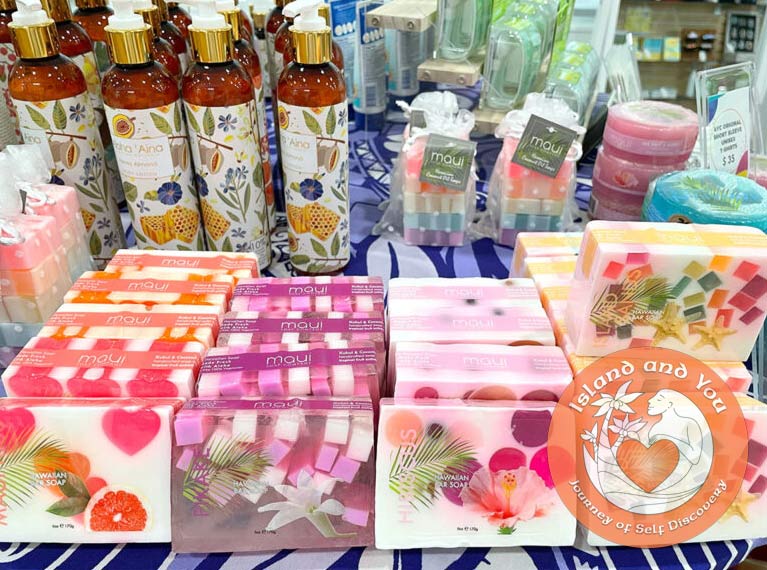 Overview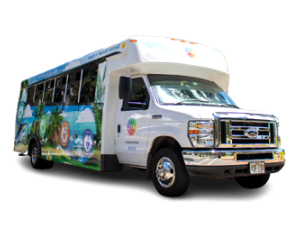 Experience an exhilarating Oahu Circle Island excursion featuring encounters with Beached Sea Turtles, savoring a mouthwatering North Shore Shrimp plate, and marveling at the breathtaking beauty of numerous Oahu sights and flavors.
Don't miss out on the opportunity to explore Oahu to the fullest with our Circle Island food tour.
Highlights:
Breakfast, Shrimp Lunch Plate, & local favorites, fruits, & Macadamia nuts.
See some of the island's best views, including Diamond Head Crater, Kualoa Beach Park and Puaena Point.
We infuse the spirit of Aloha and genuine Hawaiian culture into Island and You.
Embrace your inner foodie! Enjoy delicious local favorite foods like Leonards Malasadas and Kahuku Shrimp.
Sample Hawaiis famous macadamia nuts and tropical fruits fresh from the farm.
Hear Hawaiian cultural stories and interesting facts.
Activity Times:
Monday - Friday starting 8:30 AM
Activity Duration:
9 Hours
Upgrade Options:
No upgrades available
Tour Schedule
Stop Destination #1
Treasures and You - Coffee Samples
Stop Destination #2
Leonard's Malasadas - Koko Marina
Stop Destination #3
Halona Blowhole Lookout
Stop Destination #4
Makapu'u Lookout
Stop Destination #5
Hawaiian island Cafe
Stop Destination #6
Macadamia Nuts Farm
Stop Destination #7
Kualoa Regional Park
Stop Destination #8
Fumi's Garlic Shrimp
Pass by Destination #9
Sunset Beach, Banzai Pipeline & Waimea Beach Park
Stop Destination #10
Fumi's Garlic Shrimp
Stop Destination #11
Haleiwa Town
Pass by #12
Kukaniloko Birth Stones
Videos
Island and You w/ Lunch Included too!
Description
Our circle-island tour of Oahu begins with transportation from Waikiki included. We'll start on the east side of Oahu where we'll fuel up with Leonard's Malasadas, a popular Hawaiian bakery known for their delicious, deep-fried Portuguese doughnuts called malasadas. These treats are made from a simple dough of flour, sugar, yeast, and eggs and are rolled in granulated sugar before being deep-fried to golden perfection.
We'll then visit a hidden gem on the East side of Oahu that many drive past without even knowing it. The lookout offers a stunning view of the ocean and the blowhole, a natural geyser that shoots water high into the air. Visitors can watch as the waves crash against the rocks, causing the blowhole to erupt with a powerful force. The lookout is also a popular spot for watching the sunset and for photography. Next, we'll visit the stunning cove known as "eternity beach" on the other side.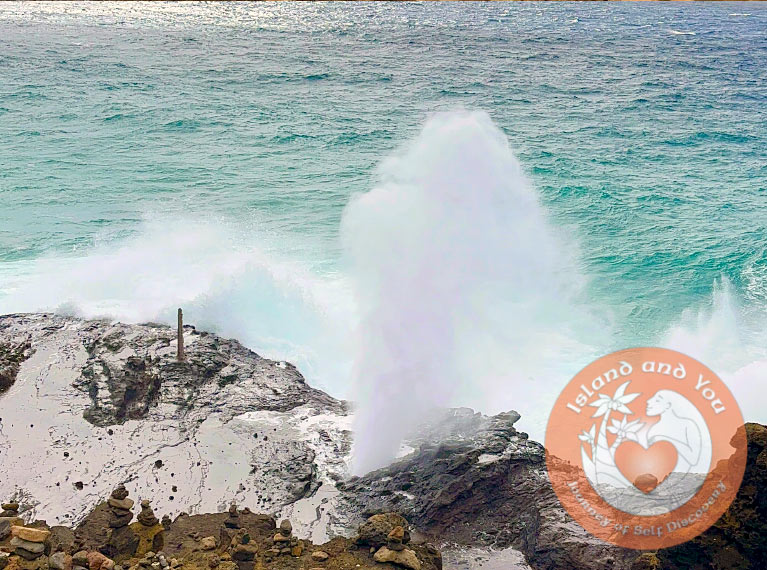 Our next stop is Makapu'u Lookout, a popular tourist destination located on the eastern coast of Oahu. The lookout offers breathtaking views of the Pacific Ocean, the Makapu'u Lighthouse, and the famous Rabbit Island, also known as Manana Island.
We'll then visit Waimanalo's Hawaiian Island Cafe, famously known for their Pastele Stew and other local favorites. At this stop, you'll sample authentic kalua pork, haupia, and poi.
He'eia State Park is our next destination, which is brimming with Oahu history and offers good views of Kaneohe Bay, He'eia Fishpond, and the Ko'olau mountain range. Visitors can also get a preview of what's to come at our later stops, including Kualoa Beach Park.
We'll then visit the Macadamia Nut Farm, a popular destination for visitors looking to learn about the history and cultivation of these delicious nuts. Visitors can taste the farm-fresh macadamia nuts in a variety of flavors and purchase other locally made products.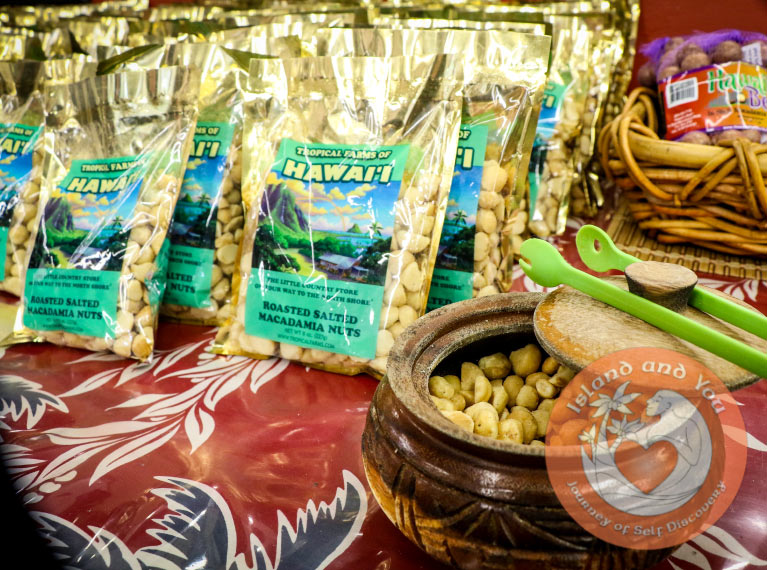 At Kualoa Beach Park, nicknamed "Chinaman's Hat," visitors can enjoy one of the island's most iconic views with the famous Mokoli'i island lying just off the coast. Behind the park, the steep, ridge-lined Ko'olau cliffs shoot up into the sky for a panoramic view!
After enjoying the beach, we'll serve up Hawaiian Kahuku-style garlic shrimp at Fumi's in Kahuku, the birthplace of this style of shrimp. We'll also stop at Kahuku Land Farm to pick up refreshing tropical fruits like mango or lilikoi, which are 100% organically grown.
We'll pass by Oahu's most famous north shore beaches, including Banzai Pipeline, Waimea Beach Park, and Sunset Beach. During the winter season, visitors can take in thrilling waves.
We'll also visit a popular spot to see the "Honu," or Hawaiian Green Sea Turtle, which often come ashore at this scenic point location to sunbathe. We'll connect with them from a distance, as they are federally protected.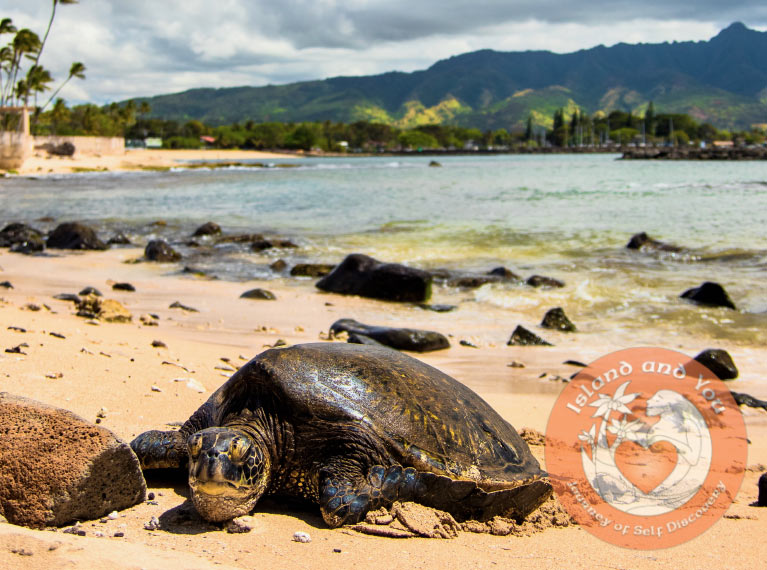 Our journey continues onto the historic surf town of Haleiwa where visitors can stroll around, check out the shops and art galleries of this artistic community. Afterward, visitors can try a colorful, cooling dessert of rainbow Shave Ice!
We'll also share the fascinating legend behind two limestones balanced on top of each other that look like a giant stone mushroom.
Last but not least, we'll visit Green World Coffee Farm, one of a few coffee farms on Oahu. Green World consists of 7 acres of land with approximately +3,000 arabica coffee trees and they produce coffee sourced from all of the Hawaiian Islands.
Know before you book:
Tour schedule is subject to change due to unexpected weather, traffic or other various circumstances
We may view certain locations from the bus rather than stopping depending on tour conditions and guest preferences
Minimum bookings of 4 guests per tour needed. If the minimum is not met, the tour is subject to be re-scheduled or refunded